8 Best Bar Logos Design inspirations 2022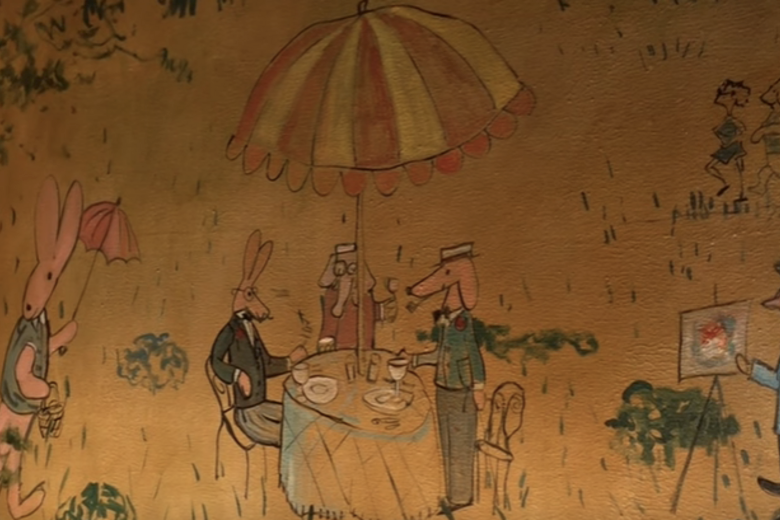 New York is one of the most famous cities in America. It is the largest city by its areas as well as by its population. New York is very famous because of its disco nights and parties. New York has the best bars, clubs, and discos. Each bar is spectacularly different and has different vibes. Whether we talk about their interior designs, service, management, food, or cocktail. Everything is fantastically awesome and up to the mark. And even on special occasions or festivals the bars and the clubs are over decorate and would have hosted very coolly and mind-blasting parties.
Here I will like to share some most popular and outstanding bars of New York.
Mace:
The first bar on our list is Mace, from the last three years it has been on the World's 50 best bar. It was founded by a French bartender Nico de Soto in 2015. They have opened their third location in the last six years. Its specialty is their cocktail, they have the best cocktail in the city. Its food and all the interior are enough to grab customers', even its logo is pretty simple and tempting.it just has a simple bar name in bold orange letters, which is quite simple yet decent.
Angel's Share:
Angel's Share was founded in 1993, it was the first bar that introduce the rule of etiquette and professional Japanese bartending to America. Its interior is pretty unique and has a touch of a little bit old school. There is a very beautiful and eye-catching painting of angels in the back of the back Bars.
Attaboy:
It was initially founded in 1999 as Milk and Honey by the late Sasha, then later on in 2012 it become Attaboy under Michael McElroy and Sam Ross .recently in 2020 it got on the list of world best bar and had received 12 ranks in it. Its logo is pretty cute, as they have used some basic and pastels colors, a very decent color combination of light pink and white, with some touches of white flowers.
The long island bar:
The long island bar is number fourth on our list.it was founded by Emma Sullivan over 50 years ago, as it was an inheritance from Emma's father Ramon, who opened it in 1951.in 2019 it has been honored in World best bar, not only this, it has been nominated by Timeout for the Best new cocktail bar, and last but not least it has been among the list of 5 top burgers of New York. Its logo has a quite ancient look just like the bar. It has a red logo that has the name and the years in golden color, which gives it very calm and esthetic vibes.
Sunny's:
Initially, it was founded by Tim Sultan in 1995, later it was taken over by Antonia and he rename it Sunny's. This bar has very homey and natural vibes, even the logo is very simple. Its entrainment is quite friendly, even its food and services are very good and never disappoint the customers.
Jadi's:
Jadis is one of the most beautiful bars in New York, it has very calm and polite vibes. It was founded by Denis Costas. it has the best food and cocktail and many people love been there. Its logo is straightforward and undemanding. On a white piece, they have a bar name in a signature way.
Bemelman's Bar:
It was founded in 1947 and named after a very famous artist.it is a quite expensive bar, everyone does not afford it. Its interiors are very impressive and vividly different from others. as they have used cartoon themes on the walls, some are very basic yet meaningful cartoon animals. And each drawing is very clear and delivers a phase of their environment.
Good Judy:
Good Judy is last on our list, it has a very wide and interesting history. It was founded in 2020 and even in this lockdown they have done incredible and become one of the best bars in town. Its interior is quite loud and wild, even the lights are quite vibrant. But its logo is real, the logo is of black and white color. A man is looking back and it is shown as the man is calling the bar name.
Conclusion:
Hence it is proved that logos play a vital role in any kind of business, they are essential for any startup. Logos should be creative, attractive, meaningful, and decent. Logos should have that power that can easily grab customers' attention. As the logos are the first thing that people generally notice.